SSL Certificates
By having an SSL certificate configured on your website, apart from the security that you will offer by encrypting the information that your visitors send you , you will get more benefits directly related to the use of an SSL:

Professional appearance of the website
You will provide more confidence to your visitors
You will directly obtain improvements in SEO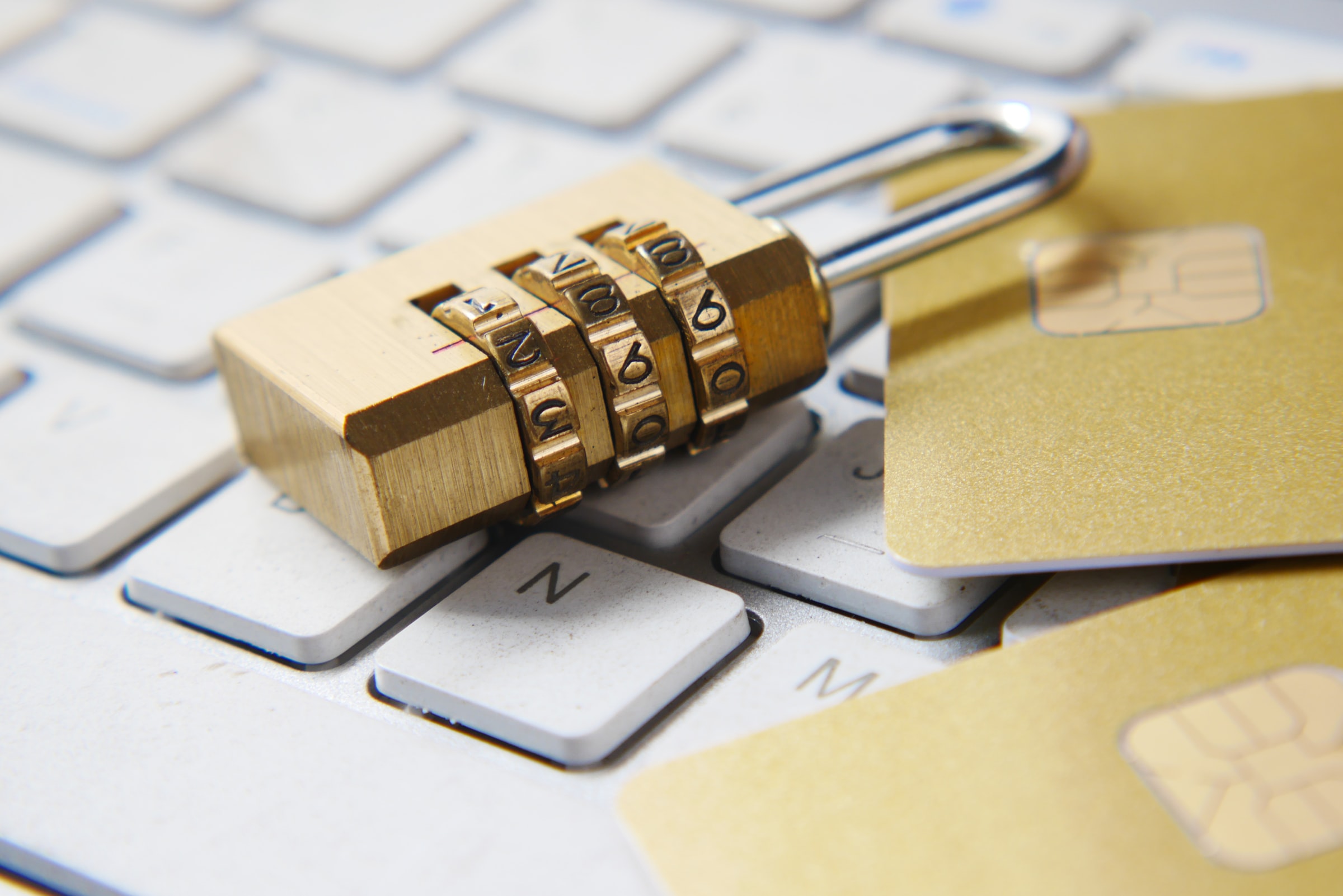 We have different SSL certificates depending on what you need for your business.
Your dedicated server up to 500%
faster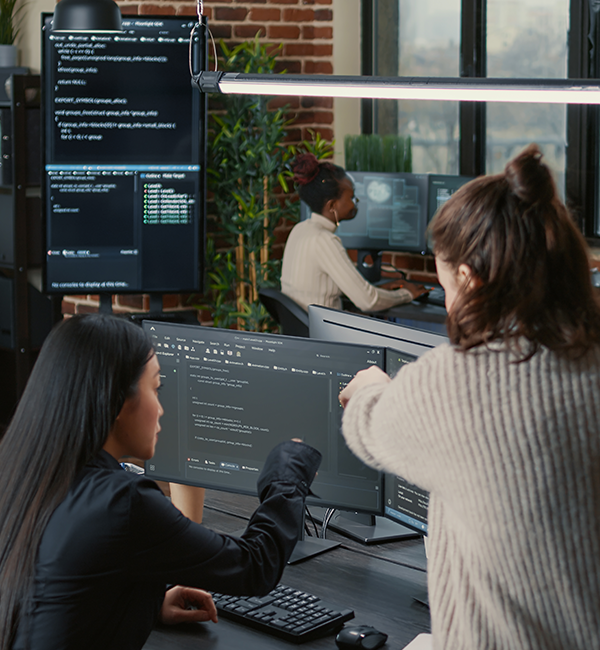 Unbeatable performance
Handle even your most resource-intensive projects with ease. Our cloud servers are located in our own state-of-the-art data centers in Europe and the US. You get best-in-class performance with 2nd Gen AMD EPYC™ processors, Intel® Xeon® Gold, and fast NVMe SSDs .
Your server in seconds
Get started without waiting! With our friendly interface, you can create server instances almost instantly, typically in less than 10 seconds.
Intuitive usability
You can navigate and manage your servers quickly and easily with our interface. It's fast, so it doesn't suffer from long loading times, and its intuitive, easy-to-use design makes it a pleasure to use for your team projects.
Excellent services
Bastify Cloud products won platinum at the Service Provider Awards 2021. Several thousand readers helped choose the winner in a survey published on various IT portals.
We have different SSL certificates depending on what you need for your business.
Manage
your server

easily

You can access all the options from your dashboard control. Reboot, IPs, scaling, balancers, private network and much more.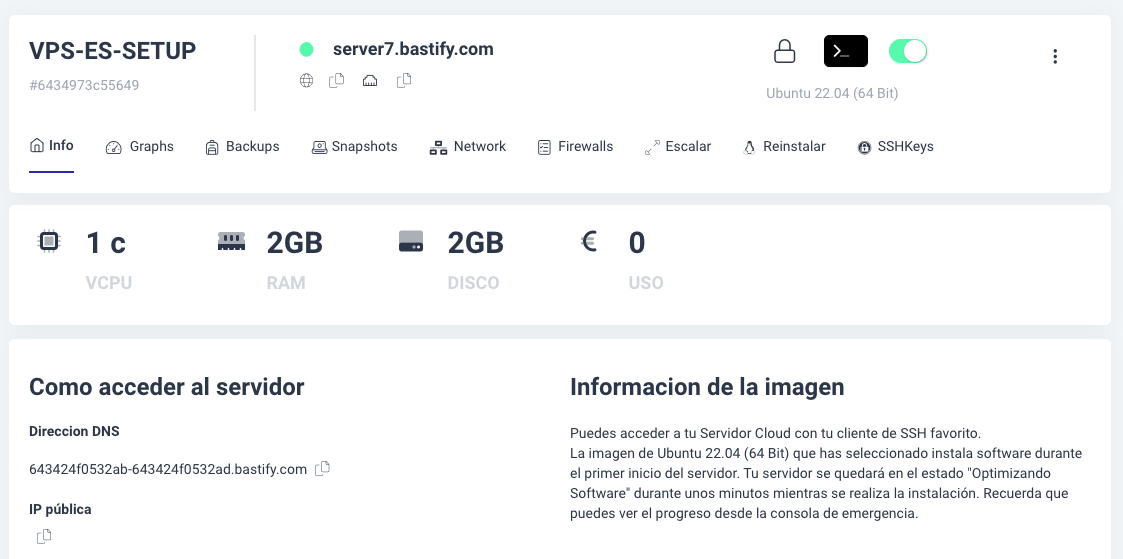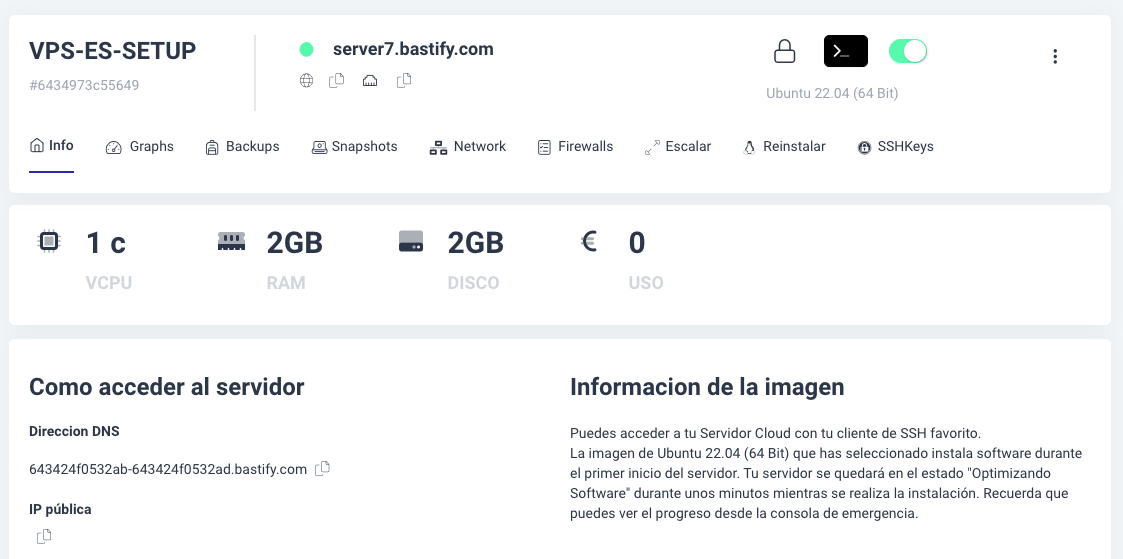 Advantages for

your VPS
We help you with everything you need to configure your server
Load Balancers
Load balancers allow you to easily scale your applications by automatically distributing traffic across your infrastructure. Handle common use cases like TLS termination or create an Internet-facing entry point to route traffic to your Bastify cloud networks.
Primary IPs
Assign primary IP addresses to your server to establish an Internet connection. Or create a cloud server just for private networks by not adding any primary IP. You can change the selected network option at any time.
Networks
Let your servers communicate over a private network and configure complex network topologies. Ideal for running a Kubernetes cluster or database server that should not be publicly accessible.
Firewalls
Our stateful firewalls make it easy to protect your infrastructure at no additional cost. Define inbound and outbound rules to deny any unwanted traffic. Once configured, you can assign them to as many cloud servers as you like.
Disks
Volumes offer highly available and reliable SSD storage for your cloud servers. You can expand each Volume up to 10TB at any time and can connect them to your Hetzner cloud servers.
Performance
AMD EPYC 2nd Gen and Intel® Xeon® Gold processors, along with fast NVMe SSDs on local RAID10, mean you'll benefit from high-performance hardware. And you will benefit from our redundant 10 Gbit network connection.
Snapshots
With our snapshot feature, you can manually backup your servers. You can use our snapshots to restore your server to a saved image, use saved images to create new cloud servers, or transfer images during a project.
Traffic
With 20 TB of traffic included, you'll have plenty of bandwidth for your projects, regardless of which Bastify Cloud package you choose. But if you need it, you can add more for an extra €1.21 per month per TB.
We're in touch!
We are delighted to hear from you
Address
Modesto Lafuente 25
España(Madrid), 2803