What is Hosting? And what is it for?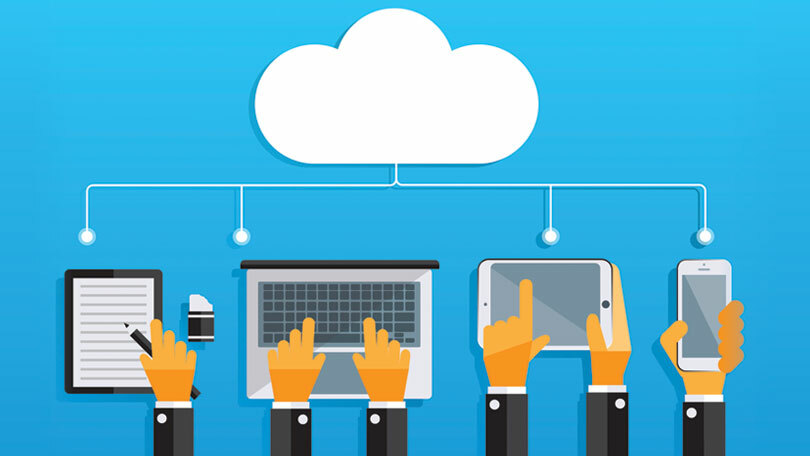 Bussiness 24 Jan, 2021
When you have a computer, the folders and the files are stored on the computer&;#39;s hard drive, just like a website that needs to be stored, but with the difference is that it must always be on and available when you want to access it through an Internet connection through a network, with a wider bandwidth than traditional home connections.
If your plans are to launch a website with the With the help of powerful hosting, it is necessary to become familiar and understand perfectly what refers to space or web hosting, so that the website can be viewed with an Internet connection 24 hours a day and from anywhere in the world.
What is Web Hosting?
What is the definition of web hosting? The Web Hosting or web storage, it is a physical space (similar to a computer, but much more powerful) on a server that serves to store all the information of a certain web page and that allows the site to be visited by any user on the Internet.
Every time a brand or entrepreneur registers their website on a hosting server, they are basically renting a space to store files and data necessary for it to work correctly.
The hosting provider is responsible for ensuring that the server works correctly, protects it from malicious attacks and transfers the content (files, images, texts, videos...) from the server. server, to each browser of those who visit the site.
What is hosting or web hosting for?
As already mentioned a web hosting offers a space with an Internet connection where you can publish any type of information (a blog, ecommerce, creating forums on specific topics...).
The same thing happens with the apps used on smartphones that, through Internet connections, offer some type of service necessary to store the files that allow it to function.
Social media needs web hosting so that users can connect and upload photos, videos or write comments.
It is also important to know that a web hosting offers the possibility of working through the email itself that is associated with the domain itself.
What types of hosting exist?
Each client has their own needs and depending on what type of website you have, you will need one or another type of hosting server. We must keep in mind that a website where you go is not the same to make publications two or three times a week to an online store with large quantities of products that generate enormous user traffic, which is why they are divided into the following groups:
Shared Hosting
With numerous advantages and the most common because it is one of the most affordable since the same physical server is shared with several hosting, which means that if you hire this type of plan you will be using the resources of a web server with other clients.
It is the most suitable option for personal use, small businesses or professionals, where the quality is sufficient for each case.
Virtual hosting
In this mode the service consists of a physical server that is divided into different virtual machines that work independently, with the intention that each client can choose the level they need and with the guarantee that the resources will not be shared with anyone.
It is quite flexible and has the ability to adapt to large resource needs so that it is the most professional solution since you have greater control and where you can create several independent spaces so that they work with multiple shared hosting accounts.
Dedicated Hosting
This is a type of hosting with a fairly high cost since, it is used for websites that receive many visits or for business apps that require a lot of power. The key to this type of servers is that all the resources are provided to one physical server only. You are assigned solely and exclusively hosting, this means that, if dedicated hosting is contracted, a physical server will be assigned with all available resources (processors, memory and hard drive) and that they will not be shared with other hosting or their resources. they will be used for other projects.
Cloud Hosting
It is the most advanced hosting that exists, also known as "Cloud hosting" and is an evolution of traditional hosting since it uses cloud technologies where the provided server is distributed among several physical machines.
One ​​of its great advantages is security, the great flexibility it has to grow easily in the face of great demands for those web projects that require a lot of power, regardless of whether they are administrators or not, they have personalized attention with each client.
What services does a Hosting provider offer?
Web hosting
With this service Internet users may store information such as videos, images or any content that they have access to online.
Dedicated servers
This type of web servers are physical computer equipment that allocates all resources to providing information and responding to all requests from another client (computer) that contracts the services. Unlike the shared server, the dedicated one works exclusively with a single client.
Although they are characterized by offering unique resources and services to each individual, they are located in a data center, they are more secure and faster and it is perfect for hosting websites that have high traffic.
Domains
The domains are the names that identify each website and consist of a name and an extension, for example: "rockpopuli.es", rockpopuli, is the name and .es is the extension, which means that the domain belongs to an entity that has activities or links in Spain.
Domains does not include web space, email accounts or FTP access, it is only the name that a certain brand will have on the Internet, the one by which users will recognize it.
< h3 style="box-sizing: border-box; clear: both; font-family: Raleway, sans-serif; color: #202020; font-weight: 500;">Emails
When you do not need to create a website, but you want to have a professional email, you need a domain and a mail server. This is a service that basically it consists of having a space to store all incoming and outgoing emails that can later be downloaded from any computer through an online app known as "webmail".
SSL Security Certificates
This is a security certificate that allows website users to browse safely, without the worry of leaving personal data or making any type of purchases. It is a type of certificates that include a domain name, expiration date and all information about the responsible authority of the person issuing it.
How to choose the hosting that best suits you
They exist different factors that must be considered to know how to choose the correct hosting which are:
Email accounts

: how many email accounts can be created from the hosting; there are simple plans that offer between 1 and 10 accounts and other more advanced ones where there are limits.
The

web space

that the server has available is an important aspect that must be considered depending on the type of project since each hosting plan has a different size of space.
You have to consider what it means if a website starts getting a lot of visits, so

monthly data transfer is important

. For example, if it is a web page that is visited by 2 people, 20 kilobytes will be enough, unlike one that is visited by 10 people which will need 100 kilobytes of transfer.
It is advisable to:
If it is a

new website

and it has only been created as a hobby, the correct thing to do is to use sites like Bloggers or WordPress.com, where hosting is free.

If you already have a website

and you intend for it to be something serious and start to grow, intermediate hosting is perfect.
When you want to create a

new website for a professional or personal project

a basic package is the best to avoid paying more.
When

if you have an online business or receive a large number of visits

, hiring an advanced hosting package such as VPS is the best alternative.

If the website has millions and millions of visits

, what is recommended is to choose a VPS hosting and depending on the needs you can think of something more powerful.
ol>

Where to hire hosting?

You have to be very cautious about this, since many call themselves hosting providers and they are nothing more than companies as they offer hosting in exchange for fairly low monthly or once-a-year rates, but they do not offer quality services.

In Bastify you can get the best hosting plans, always with the same quality since the objective is to generate trust and security for each client, with products and solutions adapted to measure.

Do I need technical knowledge to manage hosting?

If you have a good control panel where server management is quite intuitive, no technical knowledge necessary, in fact there are some providers that offer to create websites and installers for common apps such as PrestaShop, WordPress or Drupal with the intention that they can be configured easily, but if you have knowledge, the path will be easier.
Subscribe now to
Our Newsletter
and get the Coupon code.
All your information is completely confidential
We're in touch!
We are delighted to hear from you
Address
Modesto Lafuente 25
España(Madrid), 2803