Is your IP on a blacklist?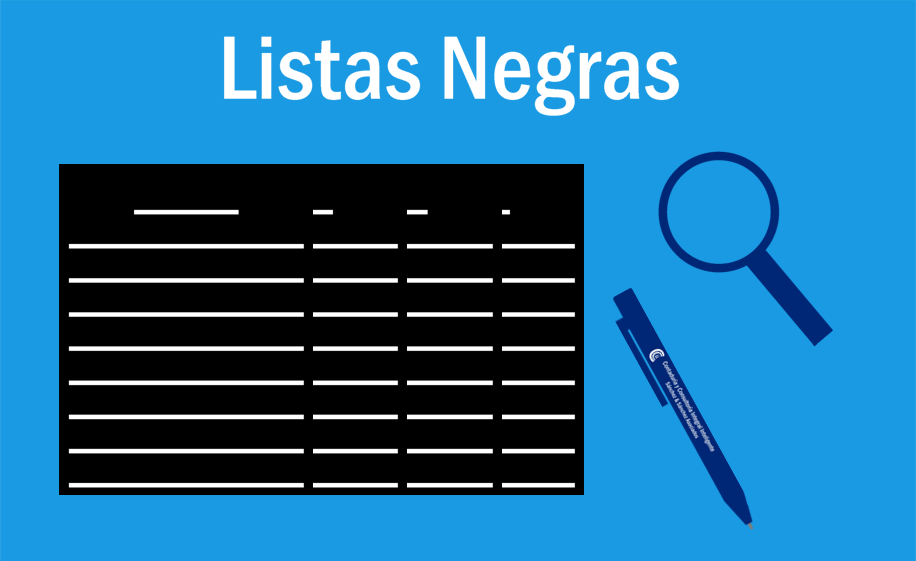 Bussiness 24 Jan, 2021
Each blacklist database has its own criteria for flagging IP addresses and compiling your own list of online criminals. Those criteria could include a variety of technical, policy, and evidence-based "lists."
< h4 style="box-sizing: border-box; clear: both; font-family: Raleway, sans-serif; color: #202020; font-weight: 500;">Technical lists are mainly produced due to configuration issues server, such as missing or incorrect reverse DNS records, missing or incorrect banners, and mail servers operating within a suspicious range of IP addresses.

Policy lists are based on a carrier not wanting to receive emails from certain countries, or ISPs, who have a history of not honoring "unsubscribe" requests.

Evidence-based lists are those where the operator has received direct (or indirect) evidence that an IP address has participated in sending unsolicited emails
If your IP address has been blacklisted and you want to investigate, you will need to visit the blacklist website and do a search on your IP address. Most blacklist databases They will provide general reasons for the listing, but do not list specific email addresses linked to blacklisted IP addresses.
Get "not on list."
If you find out why you were blacklisted, you can try to reverse it, in this case it is best to contact a professional, at bastify we have professional staff who can help you solve the problem.
To start, make sure your network and mail server are configured correctly and all the details are in order to resolve the issues, as indicated by the blacklist. For example, you may be asked to correct the logs DNS both forward and backward, as well as SMTP banners. Additionally, you can do the following:
Scan all computers on your network for viruses

Check if there are any known and necessary "patches" (updates and fixes) for your operating system.

Configure routers more securely

Set and enforce stronger passwords


Following the blacklist removal process

.
If you think you&;#39;ve fixed the problems, go back to the blacklist website and follow their instructions for the IP address removal process. Here&;#39;s what you&;#39;ll probably find:
< ul style="box-sizing: border-box; margin: 0px 0px 1.5em; list-style-position: initial; list-style-image: initial; color: #333333; font-family: &;#39;Open Sans&;#39;, Verdana, Tahoma, serif;">
Self-Service Removal. There are some blacklists with a self-service removal feature that allows you to remove your IP address from the list without much hassle. However, you&;#39;ll want to make sure you&;#39;ve resolved any issues before doing so. If you don&;#39;t do this and your IP address appears on the list again, it won&;#39;t be easy to delete it next time.
Time-based removal. Most blacklists have a built-in automatic process that removes lower-level lists (IP addresses that are light offenders) in one or two weeks. But if the address IP has spammed more than once or if it is high volume, the time period will be longer.
Follow their rules
When you are trying to get off a blacklist, you will advance quickly if you follow the rules and cooperate. If you are truly innocent of any deliberate wrongdoing (or if you made an honest mistake), let them know. The more open and direct you are With a listings database, the easier it will be for your IP address to be removed from the blacklist.
Keep these tips in mind:
Your priority is to reduce spam on your email platform for your customers, your goal is not to prevent you from sending emails.

Spam is a serious problem. They don&;#39;t blacklist lightly. It&;#39;s their way of trying to identify and prevent real problems.

Blacklists are legal because they are designed to prevent fraud or other activity that disrupts normal business. We all need to accept that fact.

If you made a mistake and were blacklisted, don&;#39;t make the same mistake again. You probably won&;#39;t be forgiven a second time.
You may be able to resolve any blacklisting issues online. If not, and the blacklisting is a problem, consider contacting the listing by phone.
Subscribe now to
Our Newsletter
and get the Coupon code.
All your information is completely confidential
We're in touch!
We are delighted to hear from you
Address
Modesto Lafuente 25
España(Madrid), 2803